Afro-Cuban Workshop with Ariel Rios
June 25 @ 3:00 pm

-

6:00 pm

£35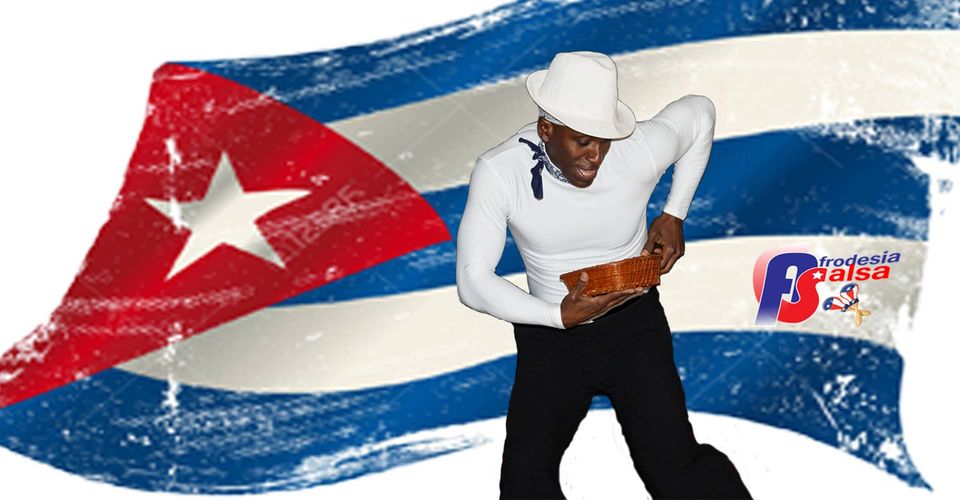 This is a 3 hours workshop with focus on Afro-Cuban dances & techniques, body movement & coordination, and learning about the different Orishas.
Join us to learn about the beauty of Afro-Cuban Dances. Most of them are from the Afro-Cuban religion of Santeria; these dances originated from Yoruba West African ethnic groups that mainly inhabit parts of Nigeria, Benin and Togo, traditions imported by enslaved Africans into Cuba. The dances represent the different Gods of the "Panteon Yoruba". These Dances involve many pelvic and torso movements.
Your teacher for the day: El maestro Ariel Rios, Cuban dancer, teacher, performer & choreographer, with more than 25 years of experience.
More info about Ariel here: http://www.afrofusiondance.com/
Loads to learn from a fantastic dancer & teacher. Don't miss out on this chance!!
What the workshop will cover:
YORUBA DANCES (Intro to Orishas, dance technique, body movement, coordination & interpretation)
ELEGUÁ, OGUN, OSHOSI
YEMAYÁ / SHANGO
What you can achieve from this workshop:
Learn basic steps
Understand the importance of the Rhythm
Understand the history of Cuban Dance Culture
Improve your torso movement & coordination
Important
Places are limited!!! We recommend booking as soon as possible to avoid disappointment.
Tickets on the day will be subject to availability.
Prices are non-refundable nor transferable.
No partner required, this is not a partner work class.
Everyone is welcome
PRICES
First 10 tickets £30
Next 10 tickets £35
Next 20 tickets £40
On the day (subject to availability): £40
HOW TO BOOK YOUR SPACE
Fill this form
Make the payment
ON THE DAY:
Wear comfortable clothes
Bring water with you and make sure you stay hydrated through the class
You can find all our events in our Facebook Page.