Addicted to Cuban Salsa
Join our Improvers Courses to bring your Cuban Salsa to the next level
Improver Salsa Courses
We offer quarterly salsa course for those who feel confident with their timing, footwork, leading/following technique and are familiar with La Rueda. The classes are relaxed and informal, but be ready to be challenged and a little bit more breathless and lightheaded at the end of them!
If you are an Improver dancer, we don't need to convice you… you are already mad about Cuban Salsa!
Our Levels
Our improver courses are perfect for those who have completed our Beginners 2 course or have danced Cuban salsa for at least 8 months of regular classes. Cuban salsa technique and la Rueda de Casino calls are expected to be known.
A pre-booked assessment is needed before joining any of these groups to make sure this is the right level.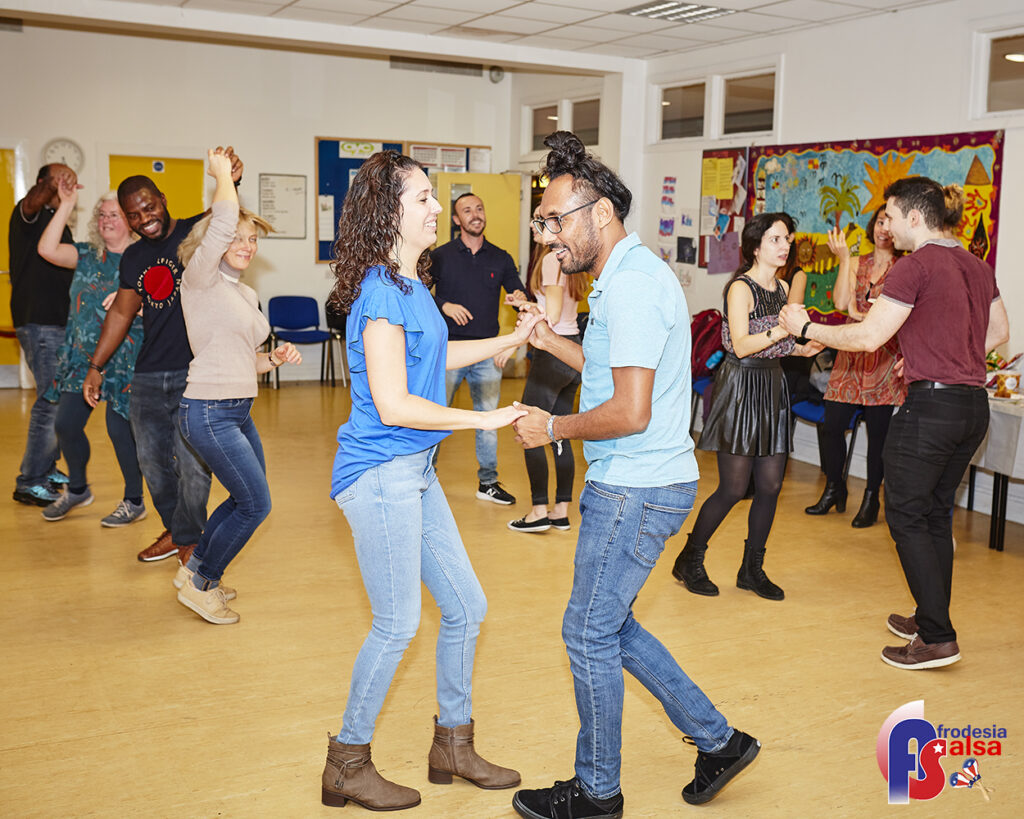 Improvers 1
Thursdays 9 – 10 pm
This class is designed for those who are familiar with Cuban salsa and la Rueda and want to keep learning and improving. Our improver course will expand your knowledge on following & leading techniques and you will learn new partner work combinations.
As you probably know, Cuban salsa is not only footwork! It's feeling the music and following the rhythm. For that reason, this class emphasises the importance of musicality and body movement.
Improvers 2
Mondays 7:30 – 9 pm
This class is designed for more advance dancers! Improve your partner work techniques and work some through challenging combinations. Enrich your body movement and styling with our choreographies and continue learning new exciting moves in la Rueda!
This class moves at a faster pace assuming that students know a wide variety of moves and are confident with their footwork, timing, leading & following techniques.
Please note that access to this course is by invitation only.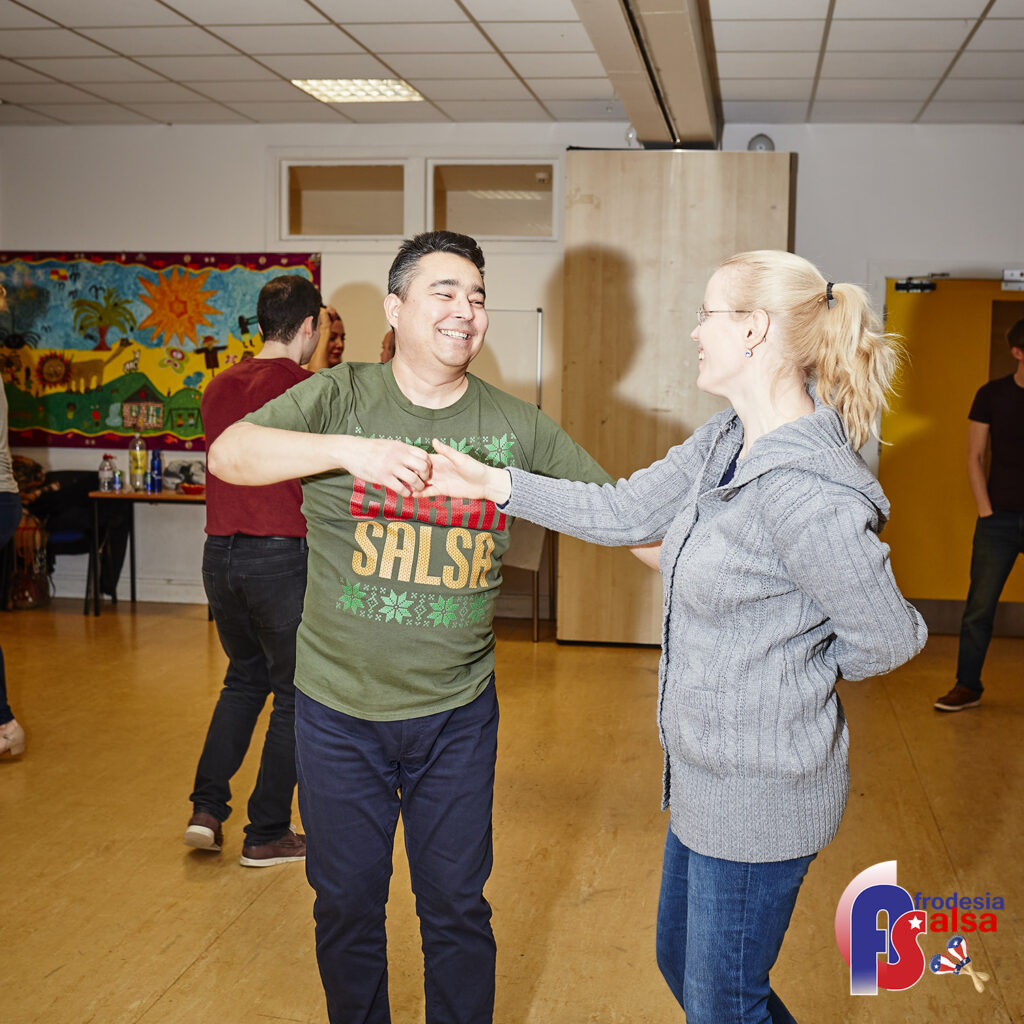 Limited spaces
Our aim is to create a relaxed atmosphere where everyone feels comfortable. All our courses are structured and progressive, covering a syllabus of steps each week. To provide a good learning experience, all groups are closed (drop-ins not allowed) so students can learn and progress throughout the course without interruptions of new people joining in. Closed groups also means getting to know each other and feeling more at ease!
We do our best to keep a balance of leaders and followers, for that reason in some cases may be a waiting list to join the course. Our recommendation is to contact us as soon as possible.
Important, please note that: